Reviews
Destiny Mastercard® review: is it worth it?
Destiny Mastercard® will give you a $500 credit limit with no security deposit required. Is that what you are looking for? If so, read this article to learn more about this card.
by Julia Bermudez
03/18/2022 | Updated on 11/10/2022
Destiny Mastercard®: the card you need to build your credit with confidence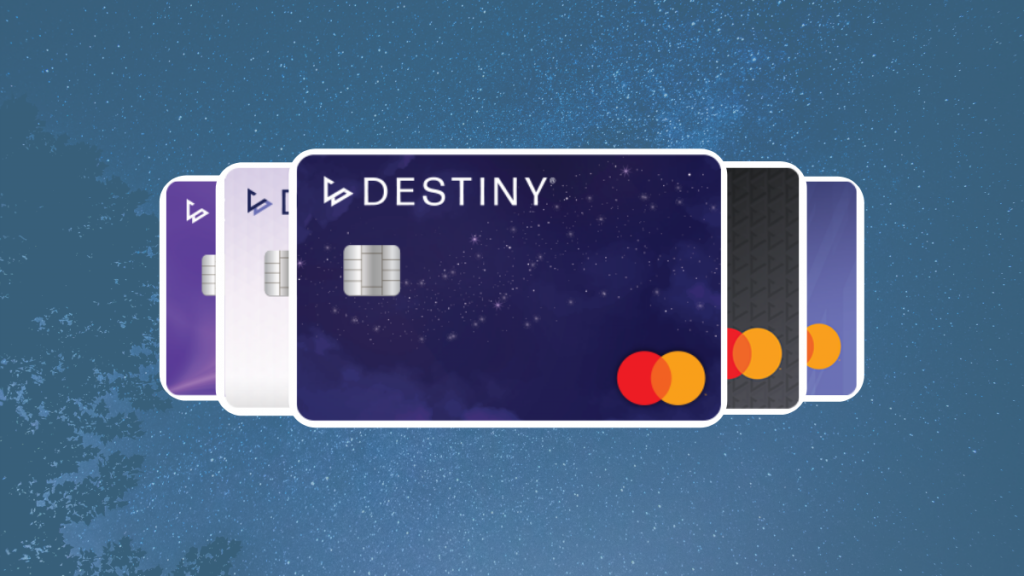 Is the Destiny Mastercard® right for you? That's a question only you can answer, but we're here to help make the decision easier.
In this article, we'll go over the pros and cons of getting a Destiny Mastercard®, so that you can weigh them and make an informed decision.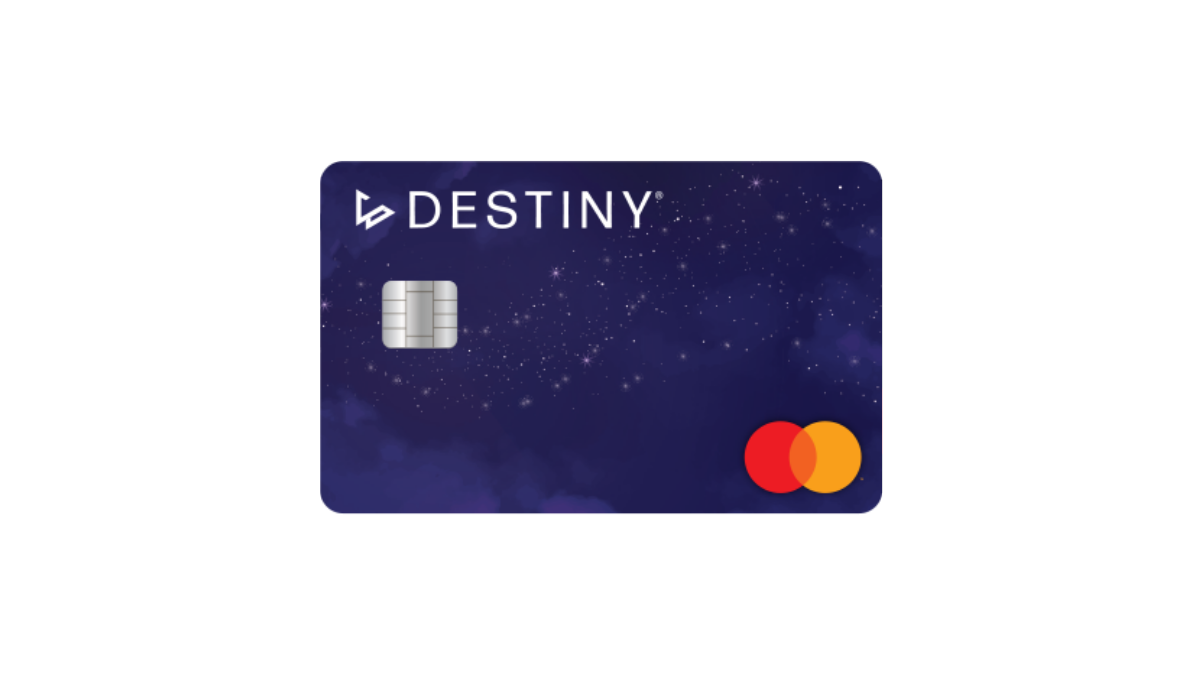 If you don't have a good credit score, don't worry. You can apply for Destiny Mastercard® and build it up. Learn how to apply for it.
We'll also give you tips on improving your credit score so that you may be eligible for a better card in the future.
If you're interested in this information, please, keep reading.
| | |
| --- | --- |
| Credit Score | No credit score is required, so it can be Poor/Fair. |
| Annual Fee | $59 – $99 |
| Regular APR | 24.9% |
| Welcome bonus | No welcome bonus is offered. |
| Rewards | No rewards program. |
Destiny Mastercard®
If you are facing a challenging financial situation and have a low score, know that you are not alone. According to a consumer credit review by Experian, 16% of North Americans have a bad credit score, and 18% have a fair credit score. We know this can make accessing a credit card or loan difficult.
But how to build credit without credit? Some financial institutions have cards specifically for these cases to solve this issue. The Destiny Mastercard® is one of these options.
Genesis Financial Card Services issues the Destiny Mastercard®. Your application will be considered even if you have a bad credit score. But some factors will affect the card offer. One option has a $59 annual fee, and the other has a $79 annual fee that increases to $99 in the second year.
The card doesn't offer any reward program or welcome bonus. The focus is just the credit line. Pay attention to late payments, or you'll pay a high fee for it.
You will be redirected to another website
Destiny Mastercard®: should you get one?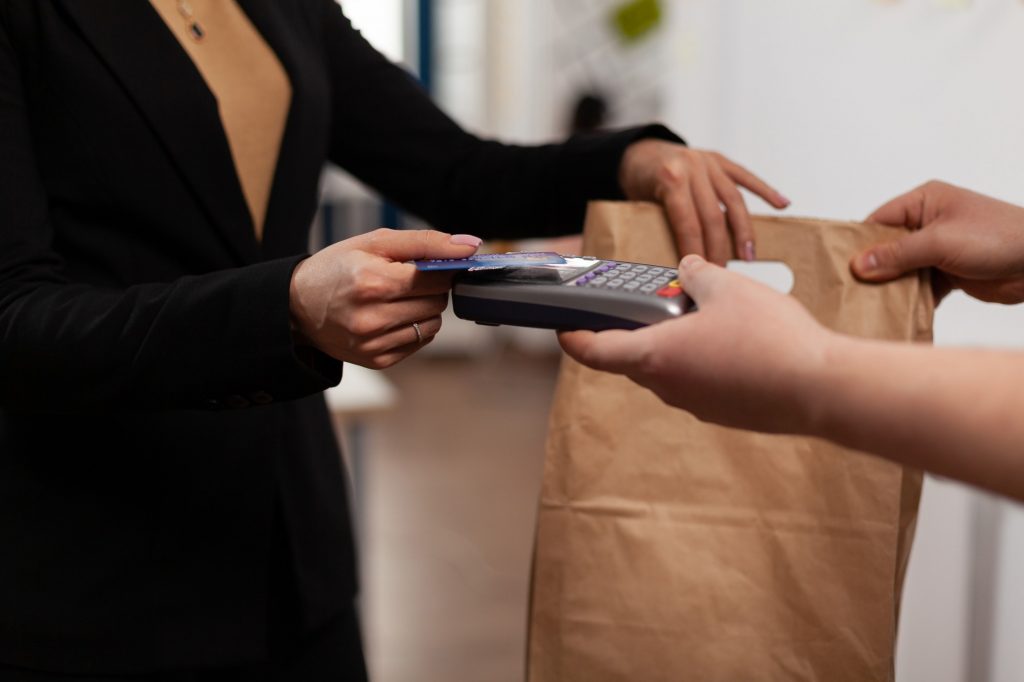 If you're on a low score, you probably don't have many options. While Destiny doesn't offer many benefits, it can be a gateway. Use it for a few months until you can apply for a card with more benefits and lower fees.
Check out some pros and cons to help you decide:
Pros
Every credit score is accepted for application (but not everyone will get approved)
Start with a $500 credit limit
Do not require a security deposit.
Help to build your credit score by reporting your credit history to all three major credit bureaus.
You can choose between various card designs at no additional cost.
Cons
Have an annual fee, and it is deducted from your credit limit in the first month.
If you got the PLat-209 card offer, the annual fee increases after the first year from $79 to $99.
High late payment fee of $40.
Credit scores required
Destiny is targeted toward people with a not-so-good credit score. So you don't have to worry if you have a bad or fair score. You can apply and you might be approved.
When you receive your card, make responsible use with no late payments to build a strong and healthy credit score. Keep a low rate between your credit limit and how much of it you're using. A good way to do it is constantly paying your credit card bill.
In the future, you can apply for a better credit card with reward programs and other benefits.
Destiny Mastercard® application: how to do?
Applying for the Destiny Mastercard® is easy, and you can do it online. We'll tell you more about the application process in the following content.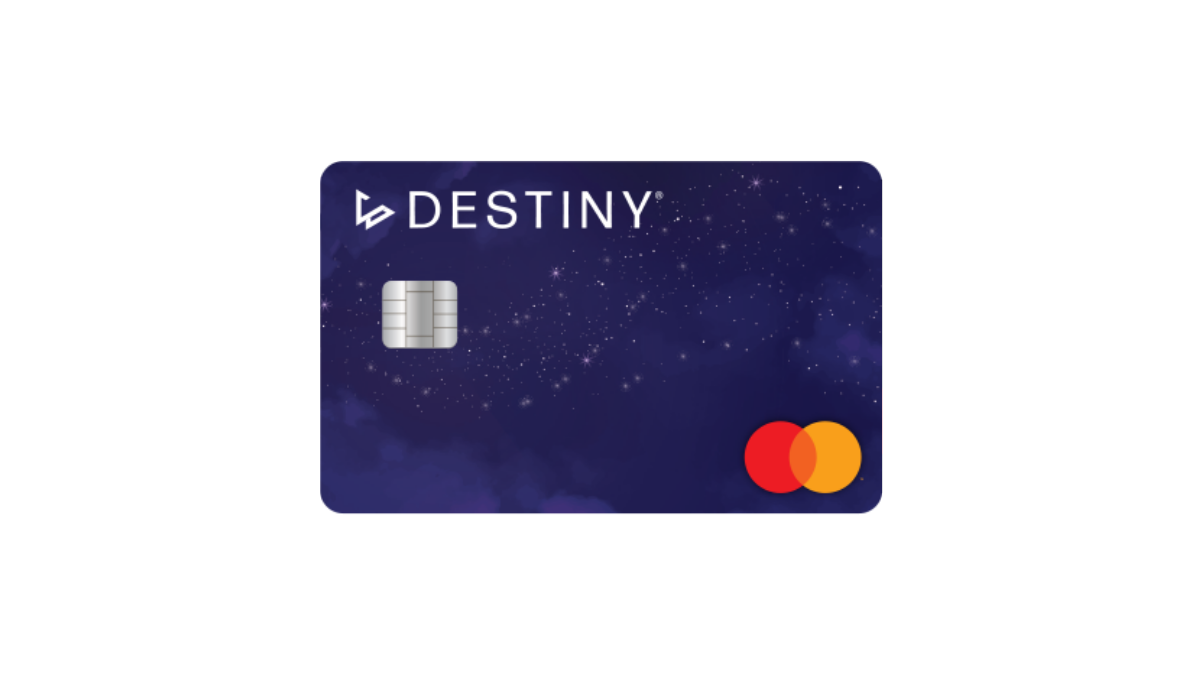 If you don't have a good credit score, don't worry. You can apply for Destiny Mastercard® and build it up. Learn how to apply for it.
About the author

/

Julia Bermudez