Financial Education
8 easy steps to help you retire early and finally reach financial independence
If you've ever dreamed of retiring early and reaching financial independence, you're not alone. Check this article and learn how to take the time to plan for it and make some smart choices with your money. We'll outline some simple steps that anyone can take to make the financial freedom dream a reality.
Retire early and reaching financial independence isn't impossible: find out here!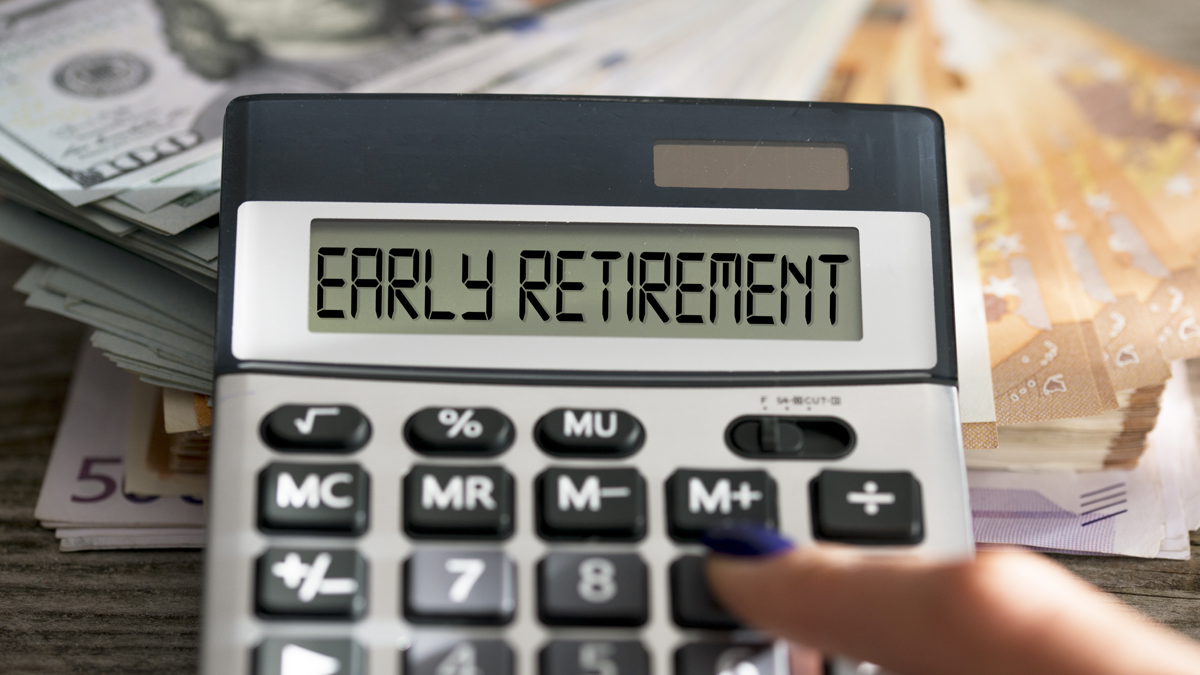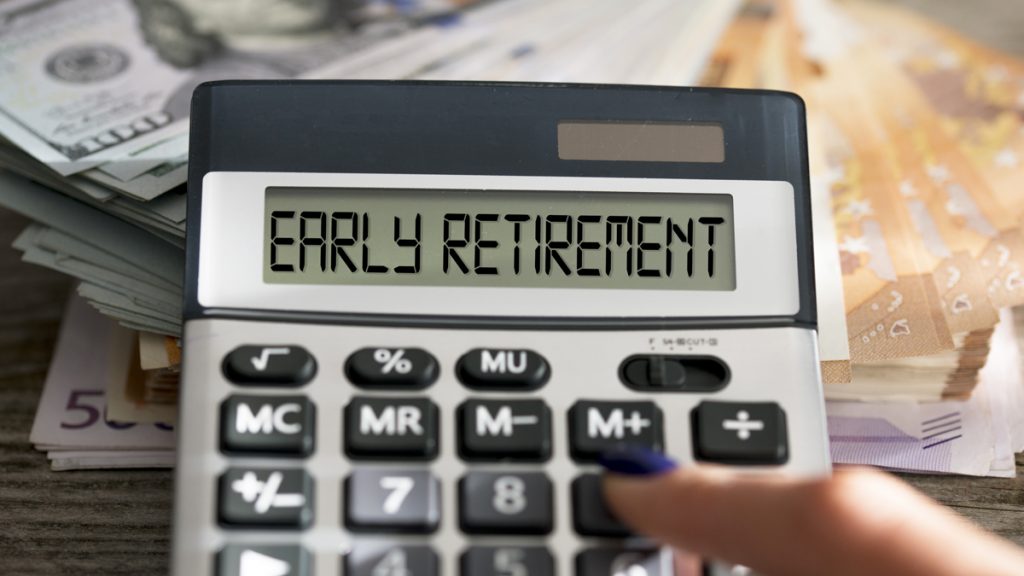 In truth, after a certain age, every responsible adult should give a second thought about the possibility to retire early and reach financial independence. One cannot happen without the other. And the process might be long and arduous, but it'll be worth it in the long run.
Everyone's guilty of making bad financial decisions throughout life. But that shouldn't mean having to work until you reach old age. The first step to turn things around is knowledge. Information is everywhere. Reading about finances might sound tedious, but it can help you manage your money and achieve financial freedom.
This article will give you the tools to become financially independent and improve your everyday life. By applying some of the methods in our list, you'll be able to cultivate new habits and have a healthier relationship with your finances. Sticking to these habits might even help you quit working while you're young and enjoy an early retirement!
So, read on to learn how simple it can be to reach a better financial future and how important it is to invest your capital. It's not impossible to retire early and reach financial independence even if you are currently in debt, and we'll teach you how to get there!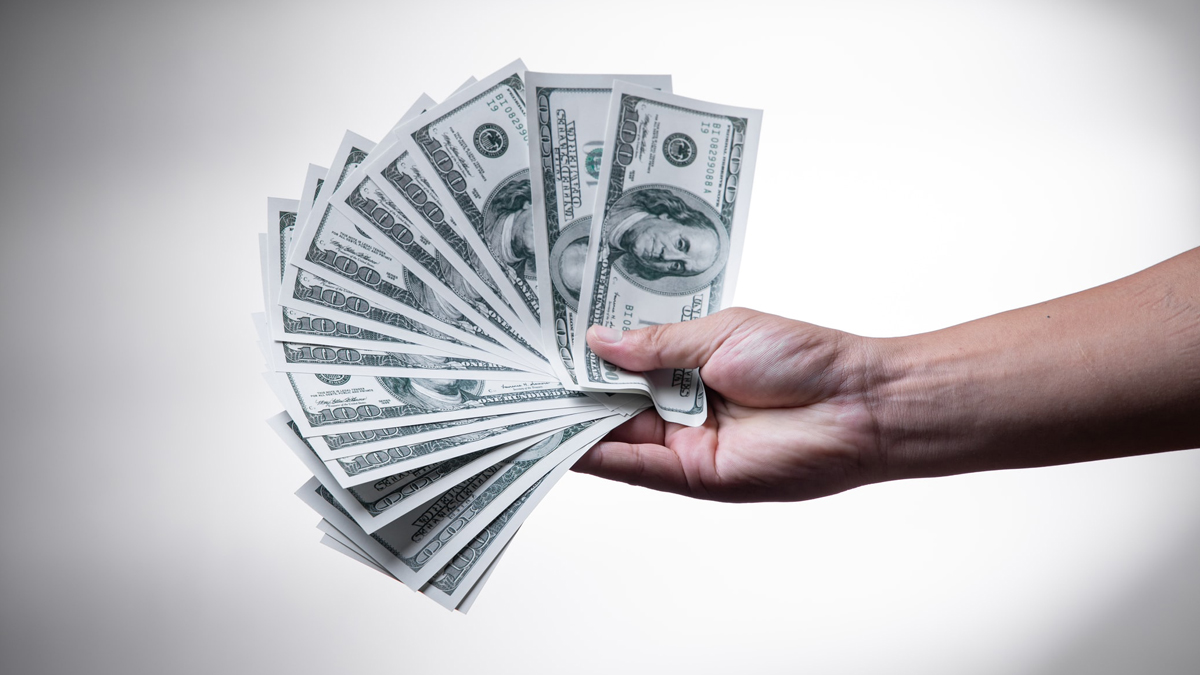 See our suggestions to make some extra income while working from home!
How much money do you need to think about retiring early?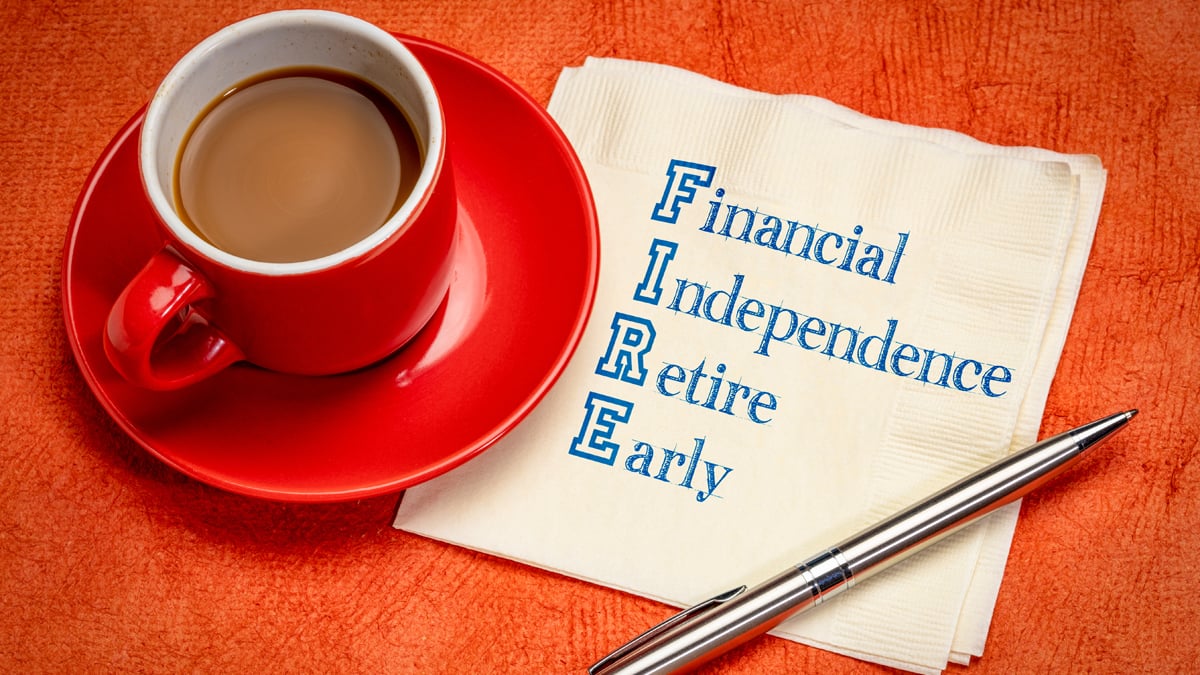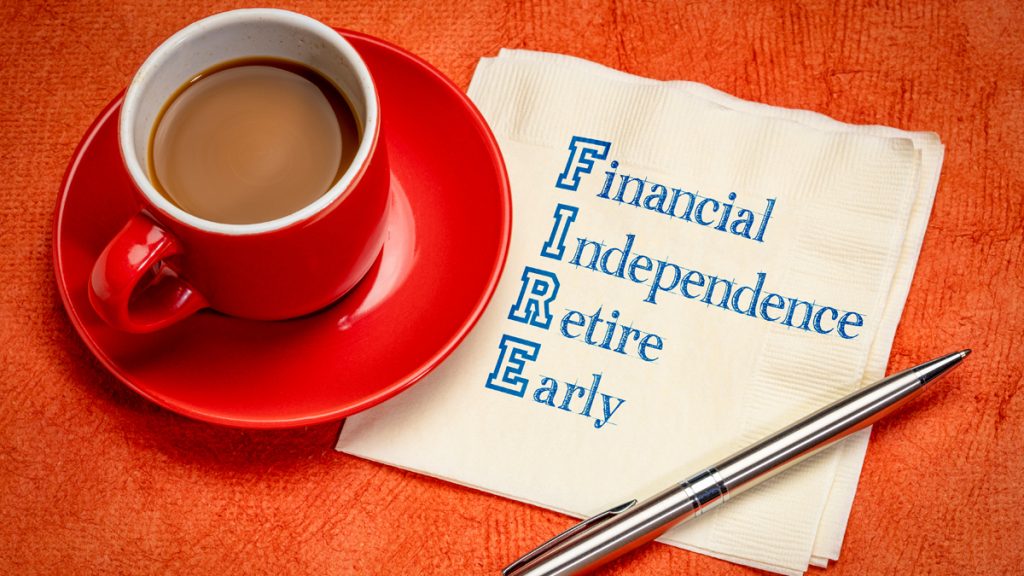 Have you ever heard about the FIRE movement? "FIRE" means "Financial Independence, Retire Early", and it's about having enough financial freedom to retire as early as 35 or 40 years old. The idea behind it is to have enough income from investments and other sources that will enable you to quit your job if you wish to do so.
By achieving FIRE, you'll be able to create an easier life for yourself. Having more money means having more time to spend with your family or traveling the world. Having enough financial discipline can open many doors in your future.
But how do you reach FIRE? It takes time and effort, but the main idea is to save as much money as possible and invest it in things that will give you a reasonable return rate. Once you've reached a specific monetary goal, you can retire early and gain financial independence.
Step one is to determine how much money you need for early retirement. To do that, you'll need enough investments to reach financial independence. That process is known as the 4% rule.
If your money is well invested, you'll be able to withdraw 4% of your profits each year and never run out of money. With this rule, you can evaluate your portfolio to be around 25 times your yearly cost of living. Take what you need annually to maintain your lifestyle and multiply that number by 25. That's how much money you'll need in investments to produce what you need for retirement.
You will be redirected to another website
By submitting this form, I agree that I am 18+ years old and I agree to the Privacy Policy and Terms and Conditions. I also provide my signature giving express consent to receive marketing communications via automated emails, SMS or MMS text messages and other forms of communication regarding financial products such as credit card and loans. Message frequency varies and represents our good faith effort to reach you regarding your inquiry. Message and data rates may apply. Text HELP for help or text STOP to cancel. I understand that my consent to receive communications is not a condition of purchase and I may revoke my consent at any time.
8 great steps to financial independence and an early retirement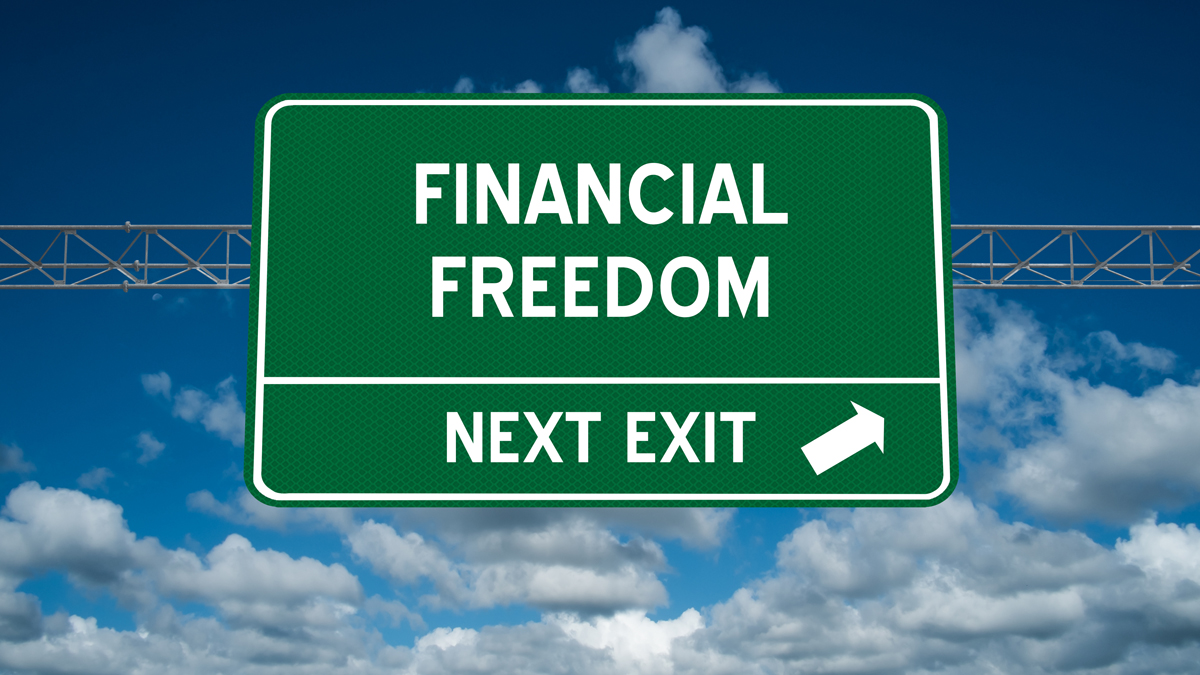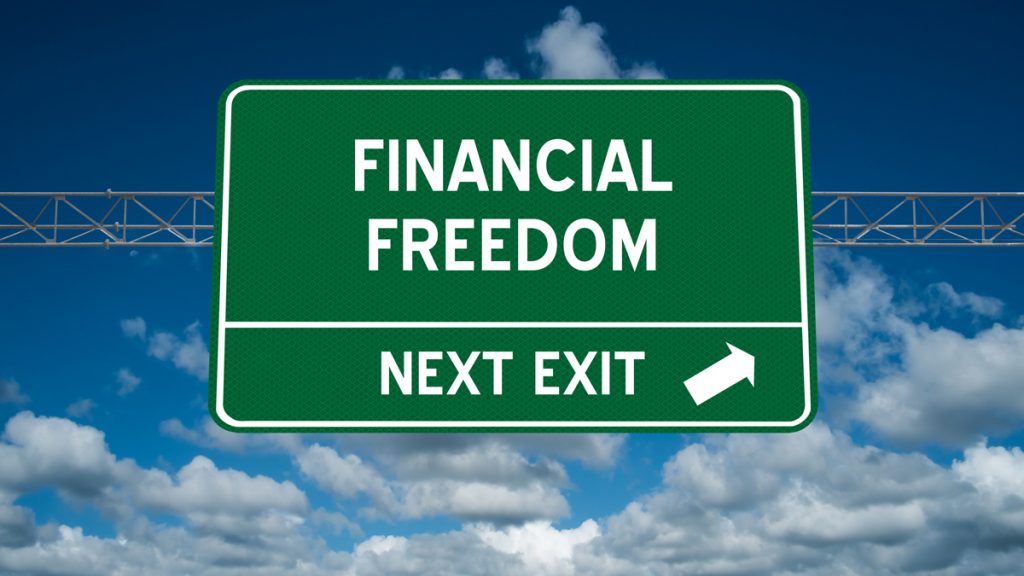 So, here are some steps that are proven to help you retire early and reach financial independence. Make sure you follow them with enough discipline, and soon you won't have to worry about money ever again.
Assess the present
To reach the goal of financial freedom, first, you need to evaluate all your existing debts and investments. This is also a crucial point to review and customize your portfolio based on what you believe will be more beneficial in the future.
Look to the future
Plan your financial goals and what you want to achieve. When you have a clear objective, it's a little easier to plan the journey to get there. You'll need a lot of focus to reach what you desire, but it'll be even more rewarding when you do.
Set a timeline
Don't push yourself to a breaking point, but having a defined financial goal also means having a timeline. It'll help you have a more apparent horizon for new investments and new plans that might come along the way. And since the stock market is ever so volatile, it's essential to move quickly.
Pay your debts
Staying debt-free is one of the most critical steps in the journey for financial freedom. Making sound investment choices won't mean much if you're trapped in a vicious circle of rate interests for existing debts.
Get Insurance
As expensive as they may sound, no responsible financial plan is complete without good health and life insurance. It provides a backup plan in case of any unexpected events should happen to you or your family. A single trip to the E.R. could cause a severe dent in your investments.
Make an Emergency Fund
While it's essential to get life insurance, an emergency fund can be a lifesaver. Financial advisors recommend that anyone should have enough savings to cover expenses for at least six months. Having a fund can prepare you for financial mishappening and cash flow disruptions. But more importantly, it won't make you resort to your earnings.
Invest your money
Just as important as it is to save money, it is to invest it. Making your finances work for you is a crucial step on the journey to retire early and reach financial independence. There are many investment options, and it's easy to find something that will best suit your goals.
Keep investing your money
Once you start investing, you should continue to invest as often as possible. The process is continuous, and stopping after the first investment shows a lack of financial discipline. Learn to look at the market and find the best choices to help you reach that goal you have set for yourself.
It takes a while to reach the desired financial independence, and many mistakes are bound to happen along the way. The important thing is to start as early as you possibly can and don't be afraid to ask for help if you ever feel a little lost.
Learning how to spend, save and invest your money is vital for early retirement and a secured future for you and your loved ones. And if you need an investment suggestion, check the recommended content below to learn about cryptocurrency!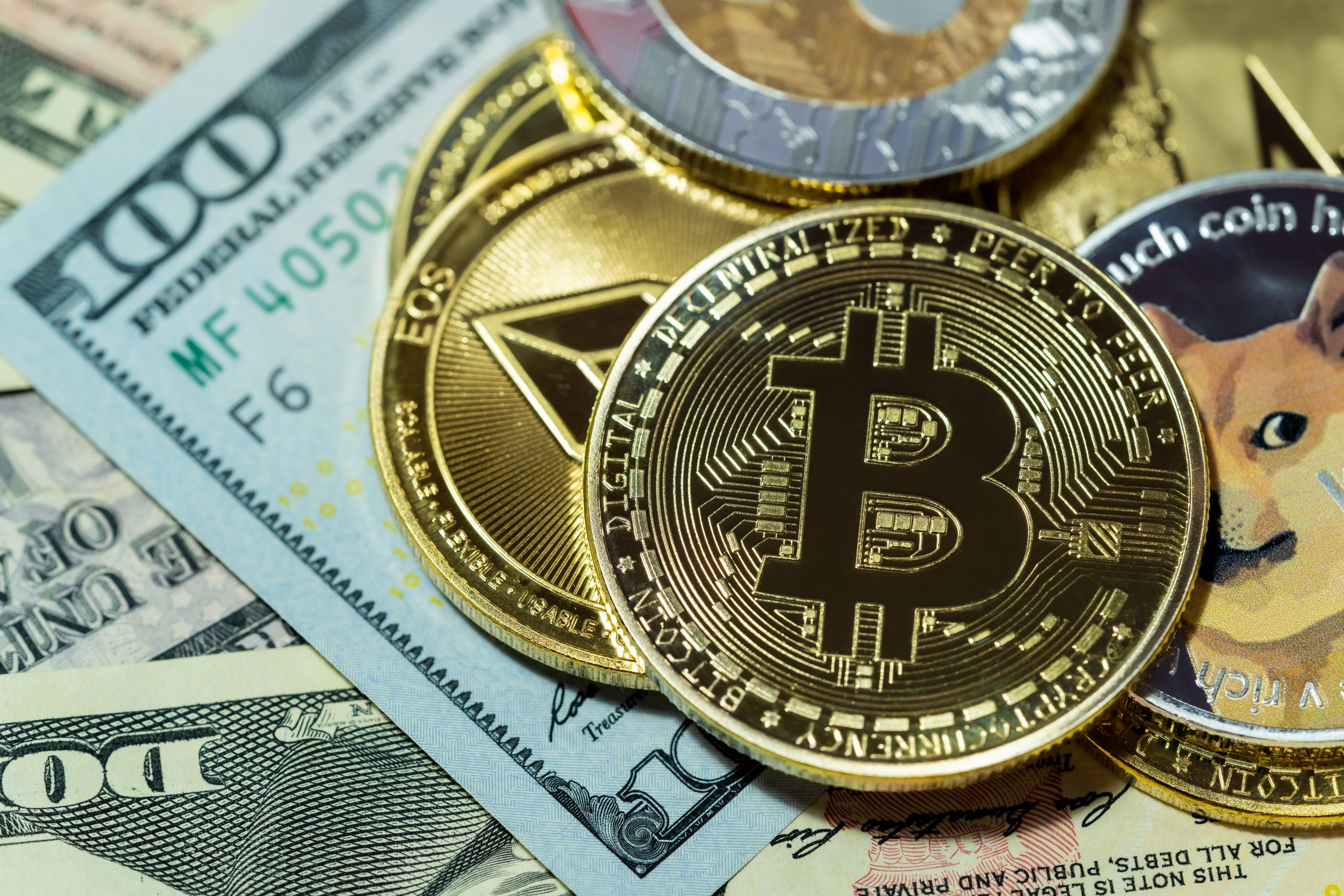 Do you know what cryptocurrency is? Read our little guide and start investing today!
About the author

/

Aline Barbosa